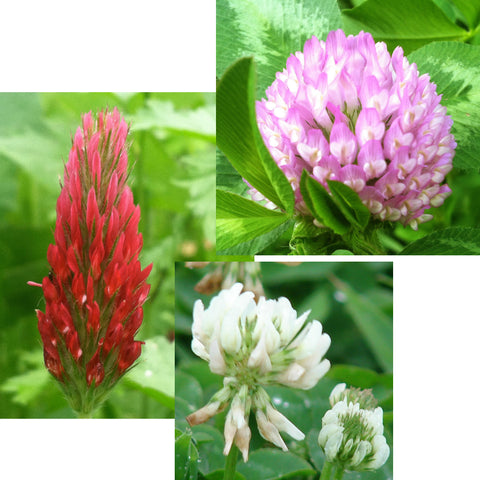 Trifolium Mix, Mixed Clover Seed Balls for Bees & Butterflies
This is a fantastic fast-growing mix for pollinators and soil improvement. Three species of clovers will ensure that regardless of where or when you plant, you can provide nectar for the bees and nitrogen for the soil.
These seed balls can be planted year round, but will favor Red Clover and Dutch White if planted in the Fall. 
Ecology
Zone 3-10
Found throughout the US
Dry to moist soils
Part- full sun
Facultative
Duration: T. pratense and T. repens are perennials.  Incarnatum is an annual.
A note about seed balls:
Seed balls protect the seeds from erosion, foraging, and many other factors. This protective property often results in a slower germination cycle. Wildflowers are also highly variable in their germination rates. Please be patient with your seed balls. If you placed them in a suitable location, soil, and climate, when the seeds are ready, they will grow!

OUR PROMISE We guarantee your satisfaction and will provide a full refund or replace your seed balls if your are not satisfied. Just contact us with your questions and we will work out a solution! We want your seed balls to grow!
---
We Also Recommend